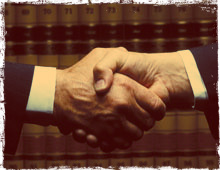 One of the most interesting majors for students at both the undergraduate and graduate level is that of public administration. In this field, students will learn how to manage and oversee nonprofit organizations, government agencies and advocacy groups. Many students are interested in public administration because of the growing demand in the field and feeling of satisfaction and reward that careers in this industry can bring. If you are interested in pursuing a degree in public administration, then it is important to understand what kind of careers are available for graduates. Read on for more information on the most popular employment opportunities in the field.
Human Resources Director
With a position as a human resources director, you might be responsible for the management of the entire human resources department of a large business or nonprofit organization. Human resources includes interviewing and hiring new employees, ensuring that staff have a crime-free and safe place to work each day and helping to mediate any problems between upper level management and employees. This job requires a great attention to detail, diplomacy and excellent communication skills. Depending on the type of industry you plan to work, salaries can range from $44,000 to $144,000.
Public Relations Manager
Those who have excellent communication skills might be interested in a career as a public relations manager. As a public relations manager, you would work on behalf of an individual celebrity, politician, organization or charity. Much of the work involves forming connections with key media individuals, drafting press releases and organizing events for the client. Depending on the client you represent, your aim might be to increase sales of a new record, increase likeability for future elections or even promote the image of a new brand or business. The average salary for someone in public relations, according to the Bureau of Labor Statistics, is an impressive $104,000 annually.
City Manager
One of the most interesting careers you can find with a public administration degree is that of city manager. As the title implies, a city manager is someone who is the chief administrative officer for an entire urban area. These positions are filled bye elected officials, so the people best for the job will earn it. You might spend your day meeting with businesses who want to open in the city, granting permits for new construction or managing the budget for the area. Salaries are commensurate with experience as well as with the size of the city in question.
Health Service Managers
A health service manager is someone who oversees the operations in a medical facility. A health service manager might work in a nursing home, a hospital or a rehabilitation clinic. With this position, your job would be to ensure that the operation runs smoothly and to deal with any issues between staff or patients.
It is clear to see that with a degree in public administration, there is a wealth of career opportunities available. For a leadership position that combines business skills with management techniques and human resources skills, look no further than employment in the field of public administration.

Mario Gonzalez writes for an education blog. To learn more about earning an MPA visit onlinempa.usfca.edu or northwestern.edu.