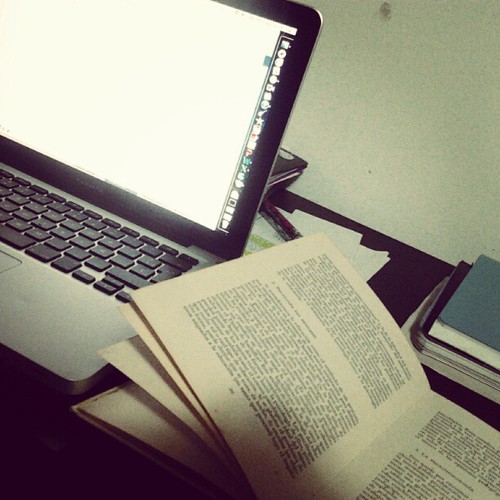 Getting an online degree is becoming more and more attractive to people living in our busy society; no one has any time anymore! It is much easier to get a degree from the comfort of your home rather than commuting to school, sitting through a class in an uncomfortable seat, and then commute back home.
With all of that being said, it is also important to determine which school is best for you; just like physical college campuses, there are different online schools for different people. Here are a few tips on deciding which one is best for you.
1. Find an accredited school. It is important to be careful of the plethora of "unofficial" online universities out there. Although it may seem like a legitimate university,    making certain can be the difference between a mail-order diploma and a legitimate degree that will make you job-worthy.
2. What kind of admissions process are you comfortable with? Different online universities have different admissions policies. Some have rotating schedules, others have strict deadlines, and some even have open door admissions. Deciding which will be easiest and best for you is very important in the application process.
3. What would you like to study in? As was stated above, there are a number of different schools and they all focus on different programs. If you are interested in dental school it is important that you find an online university that has a good dental program. Just like you would with physical college, make sure the online university meets your needs
4. How will you pay for your education? Make sure you know what the online education is going to cost you. That way you will be able to budget and plan for the future.
5. What type of degree do you want? When getting a degree online all of the opportunities in the world are open to you. You can choose from certificate programs, associates degrees, bachelor degrees, master's degrees, and even doctorate degrees if you want to. Analyzing the level of work you wish to complete, or what you want to do in the future is an important step in figuring out which route you want to take.
6. How do you work? Different schools follow different guidelines for student participation. There are some online degree programs that allow individuals to work at their own pace, and others that keep up to the rigors standard in physical colleges. This consideration will be important in the future as you balance work, school, and any other life obligations.
Have fun! Once you have been entered into a program and have started classes, give yourself a pat on the back! You have taken a step towards bettering yourself and will be rewarded for it greatly.

This post was contributed by Lincoln Tech, career training institute. They offer a variety of training to those looking for direct experience in their field of choice. Students can choose from automotive training, to culinary training, to cosmetology training at a Euphoria school campus.