Finals are almost over, your internship start date is approaching, and you're trying to figure out how you'll move all the stuff you've accumulated over the last year out of your dorm. That can only mean one thing – summer vacation is near!
This summer, look your best in one of the latest swimwear trends. Whether you plan to spend your weekends beach side or pool side, you'll be sure to turn heads in these top 7 swimwear styles of summer 2012.
1)      High Waisted Bikinis
Retro silhouettes are back! You'll notice that waistlines are getting higher on jeans, shorts, skirts, and now bikini bottoms. This high waist trend is great because it flatters more body shapes. High-waisted bikini bottoms look great paired with bandeau or halter style tops.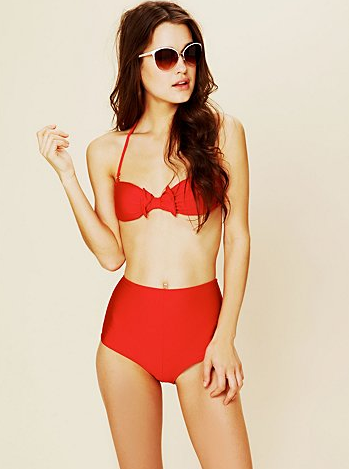 2)      One Piece Bathing Suits
One piece bathing suits are no longer for competitive swimmers and moms – they are back and better than ever this summer. After being immortalized by the cast of Baywatch in the 1990s, the one piece has been updated once again for our generation. Be on the lookout for sexy one pieces this summer, complete with details like cutouts, graphic prints, and plunging necklines.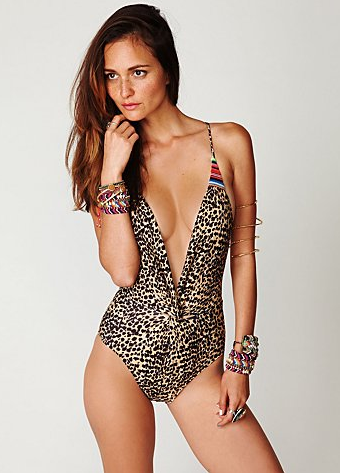 3)      Crochet Details
Crochet was a summer staple in the 1970s and it has slowly been returning to the masses. Crochet adds texture and interest to your average one piece or bikini and has an organic quality that we love. Look for top swimwear designers like Lisa Maree to lead the way with this trend.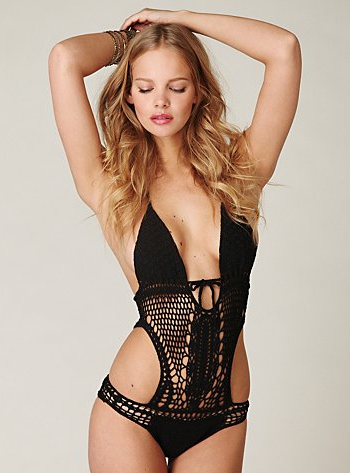 4)      Fringe Accents
If you follow fashion, you already know that fringe has been a staple on this year's festival scene. The revival of this classic tribal detail is a perfect match for summer swimwear. Fringe trim makes an average swimsuit both playful and flirty.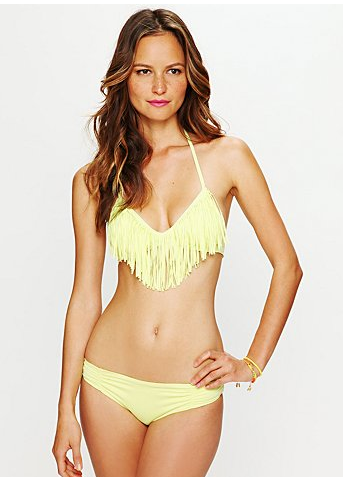 5)      Neon Colors
Bright colors are often associated with youth and summer, so what could be better than a bright neon color for your next swimsuit purchase? Neon colors scream confidence and turn heads. This summer, embrace a bright palate and don't be afraid to stand out!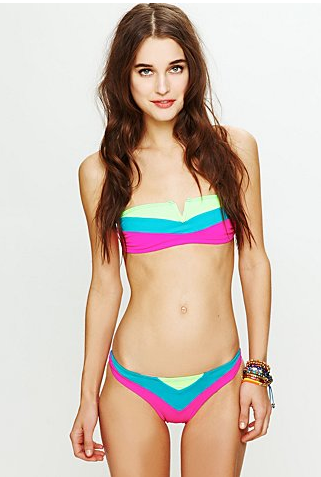 6)      High Necklines
For those who are not afraid to take some fashion risks, the high neck bikini style may be a great fit for your next suit. This new take on the traditional halter top allows you to stay covered up, while still showing plenty of skin on your midsection. This style can be sporty or flirty – it all depends on how you flaunt it.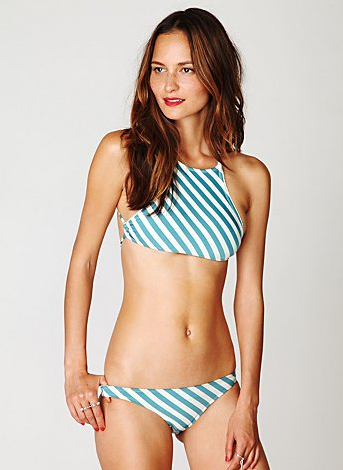 7)      Sexy Zippers
Exposed zipper details add interest and utility to any piece, and the same is true for swimwear. Bandeau tops that zip up the front and bikini bottoms with zipper accents give your suit more dimension. Plus, you can play around with how much skin you want to show.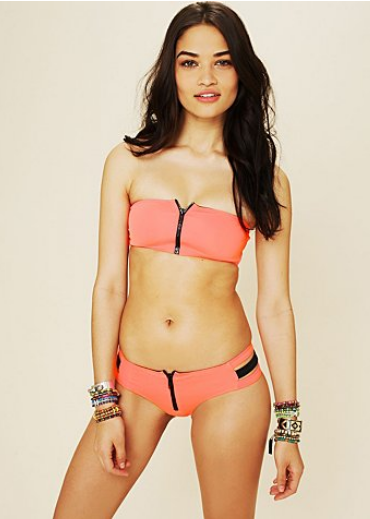 I hope these 7 trends help you find the perfect swimsuit to reflect your style and personality this summer. Don't be afraid to shake things up by trying a new silhouette or bold color. Swimsuits are meant to be over the top, so just have fun with it and enjoy your summer – you deserve it!
Photos courtesy of Free People, a bohemian clothing boutique for women that carries crochet bikinis, high waisted bikinis, and many of the other styles mentioned above.