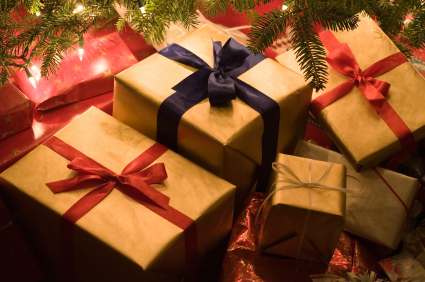 HEADS UP: the holidays are coming so you'd best start preparing.  It's time to give and receive, and that inevitably means that a good amount of loving thought and hard-earned cash will be going into the venture.  We thought we'd offer some suggestions to prime you for the season to be jolly.
Top Gifts to Give:  Your family misses you (even if they really don't, odds are that they will say that they do) so consider giving them something that shows that you miss them (even if you really don't, just suck it up for a little while.)
CONSIDER GIVING
– Anything homemade: this tends to fit well into small budgets and will show that you put a fair amount of fore-thought and effort into the gift.
– Anything sentimental:  if you have just 'left the nest' known as Mom and Dad's house, they will be tickled by anything that shows that you remember what good parents / providers / coolios they were to you in your earlier years.
– Anything that proves that sending you off to higher education was a wise investment:  Mom and Dad might have had to shelve a few dreams of their own so that you could act like a jackass at Frosh week.  Offer them something that shows you respect what they have done.
TOP GIFTS TO GET
This section is small because the main thing that you need is:
– Money, cash, mucho deniro.  You may, however, not want to come right out and ask for it, so consider (instead) asking for:
– Gift certificates/gift cards for the shops and restaurants that you would otherwise need money for.  Somehow gift cards just seem a bit more tasteful than cold hard cash.
– A 'donation' to your credit card account.  Boosting the coffers of the credit account is just as good as receiving money really.  Besides this surely this will make you seem quite responsible, what with wanting to manage your debt.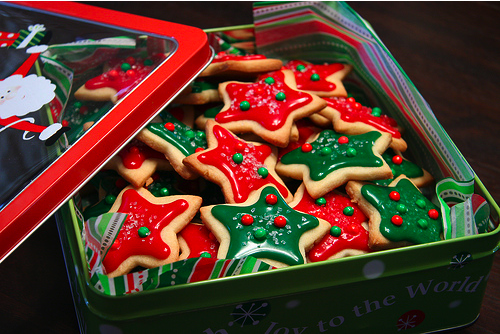 – Food.  You can never go wrong with asking for a gift of food and people usually love to give it.  Really, how many scarves or sweaters do you need?  But chocolates, specialty cheeses or canned crabmeat will never sit in a drawer unopened.
Holiday giving and receiving in 2011 may be a little less lavish than past years (even for those of us who are not students) but it can still be filled with the holiday spirit.